TIMi top winner at the PAKDD 2007
The PAKDD2007 is the 11th Pacific-Asia Knowledge Discovery and Data Mining conference.
These results were published the 1st may 2007.
Problem description:
Cross-Selling: Credit Card 2 Mortgage.
We try to sell a "mortage" to customers that already have a "credit card".
Difficulty:
Data:
40,700 Card customers with the company within a specific 2-year
700 Targets (1.71%): opened a home loan with the company within 12 months after opening the credit card
40 modelling variables
Evaluation:
Prediction dataset without target (8000 customers)
Criterion: Area under the lift curve (AUC)
TIMi Model:
17 variables.
Quality on build (AUC) ~= 73.26 % ± 1.8
The lift of our model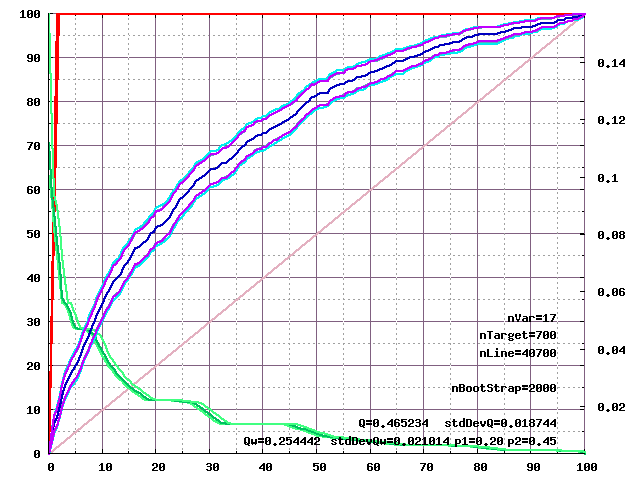 TIMi obtained the 6th RANK of the PAKDD2007 competition amongst 47 competitors.