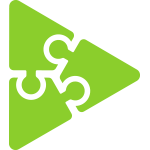 NEVER WAIT ANYMORE
FOR A DATA TRANSFORMATION
FAST SORTING

FOR A TELECOM
Anatella sorts a large CDR (Call Data Record) table with 1 billion rows and 8 columns. This CDR table 171 GB in text file is sorted in 99 seconds using less than 300MB of RAM.
CALCULATION OF AGGREGATES

FOR A SUPERMARKET
From the ticket table (1.3 billion lines and 17 columns), Anatella calculates the following aggregate: the percentage of shopping on the web. This KPI is completed in 70 seconds using less than 50MB of RAM.
NOTICE
All examples mentionned on this page are running on this laptop: