DEVELOP

AN ANALYTICAL CULTURE
There is a way to ensure the success of your analytical
initiatives: You must enable your company to develop an
analytical culture. The analytical culture is based on a
simple idea: "The people who understand the problem
to be solved should be the ones to solve it".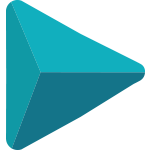 CREATIVITY
THROUGH EFFICIENCY
Since 2007, we have been creating the most powerful tools to push the barriers of analytics and predictive modeling, while providing a fast, automated and user-friendly work environment.
DEVELOP

NEW IDEAS
Thanks to the unmatched power of the TIMi's analytical real-time engine, you can update easily every day your 360° customer-view, all your KPI's and all your predictive models to track any customer behavior change at all time.