STRETCH YOUR VISION
With TIMi, companies capitalize on their corporate data to develop new ideas
and make critical business decisions faster and easier than ever before.
The TIMi framework is composed of: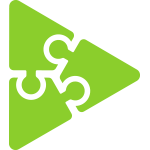 Anatella
The heart of TIMi's
Integrated Platform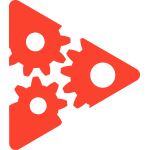 Modeler
TIMi's ultimate
real-time AUTO-ML engine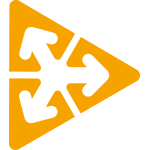 Stardust
3D VR segmentation
and visualisation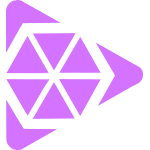 Kibella
Unlimited self service
business Intelligence
FAST
AS LIGHTENING
TIMi is several orders of magnitude faster than any other solution to do the 2 most important analytical tasks: the handling of datasets (data cleaning, feature engineering, creation of KPIs) and predictive modeling.
TOTAL FREEDOM
TIMi is an "ethical solution": no "lock-in" situation, just excellence. We guarantee you a work in all serenity and without unexpected extra costs.
A SIMPLIFIED INFRASTRUCTURE
Thanks to an original & unique software infrastructure, TIMi is optimized to offer you the greatest flexibility for the exploration phase and the highest reliability during the production phase. TIMi is the ultimate "playground" that allows your analysts to test the craziest ideas!
EASY AND INTUITIVE
DATA MANAGEMENT
In a few clicks, you can extract, clean, aggregate, join data, compute relevant KPI's and create new predictive models.
Without any programming knowledge, "business" users can easily collaborate with the most technically advanced users (R, Python & JS coders) to produce real value for your business.
AUTOMATED MODELING
Modeler is the first software to provide full automation when creating new predictive models.
Everything is automated, whatever the step: variable selection, sampling, variable validation, data audit, modeling reports in Excel and Word.
TIMi IN THE CLOUD
TIMi is designed to work optimally
in any cloud infrastructure.
TIMi offers almost infinite horizontal scalability. You add more machines and your compute time decreases. Add a few hundred machines in the cloud and with TIMi you get more computing power than NASA!
Bouygues Telecom
Telecom operator in France
"The optimal solution to extract advanced Social Network Algorithms metrics out of gigantic social data graphs."
VOO
Telecom operator in Belgium
"We reduced by 10% the churn on the customer-segment with the highest churn rate."
Digicel
Mobile network provider
"TIMi framework includes a very flexible ETL tool that swiftly handles terabyte-size datasets on an ordinary desktop computer."