TIMi
IN THE CLOUD
TIMi is designed to work in an optimal way
in any cloud infrastructure.
CLOUD
AGNOSTIC
TIMi works on the AWS cloud as well as on the OVH cloud or any other cloud provider, even your own private cloud. This means that you are free to change your cloud provider at any time.
Very often, using their completely incomprehensible pricing grids, the cloud providers try to force you to pay some completely unfair invoices for a very high amount of Euros, Dollars…. Let them know that their lack of ethics will cost them their customer: With TIMi, you have the freedom to change from cloud provider as you see fit. You take back the control of your cloud costs.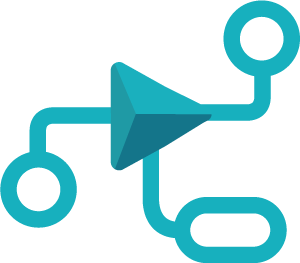 DIRECT ACCESS
TO ALL YOUR CLOUD DATA SOURCES
With TIMi, you can rest assured to always be able to access to your data, regardless of your cloud provider…
And we keep adding new connectors every month!
Here are some Anatella boxes to connect to all your Cloud data sources: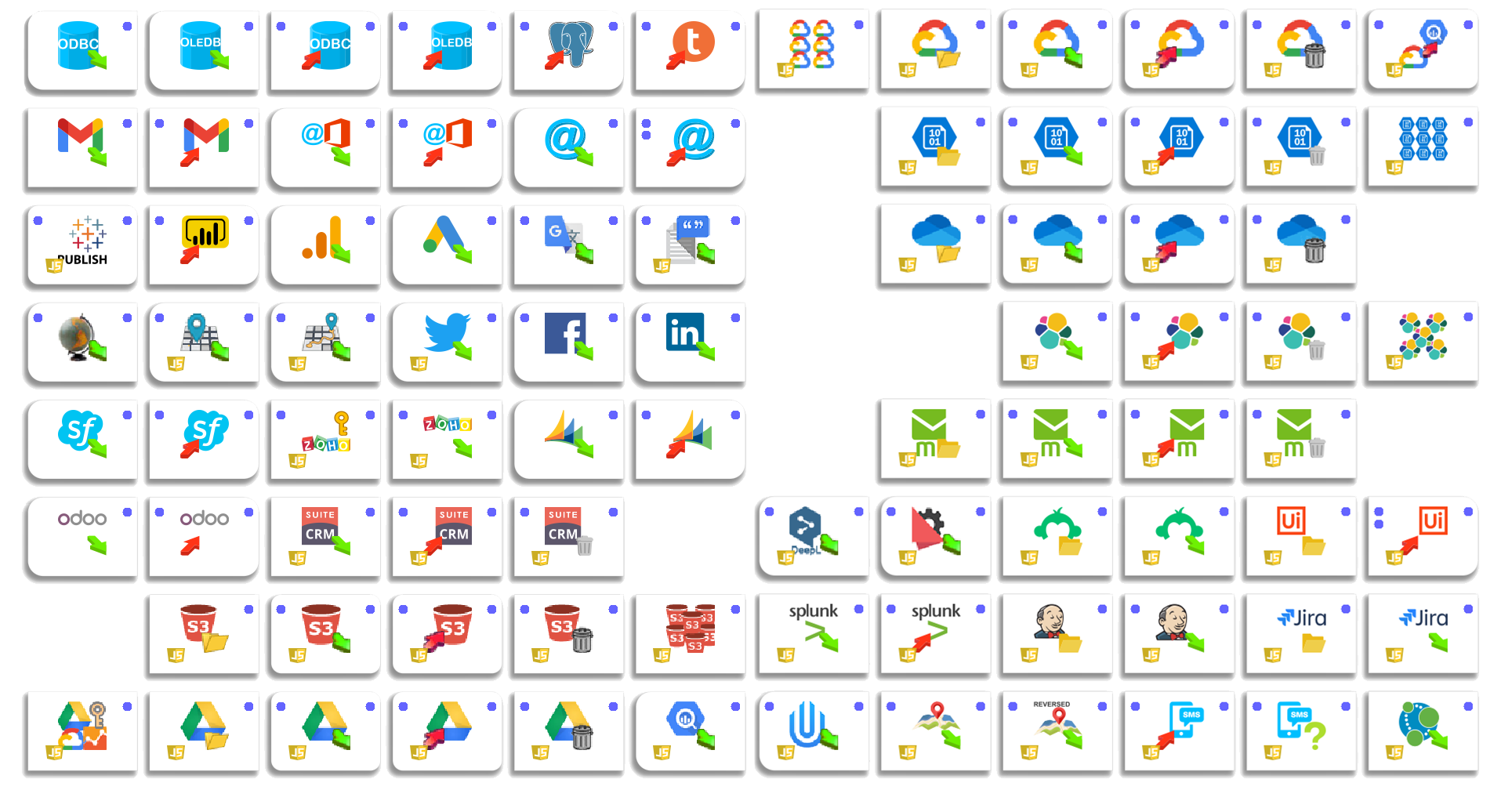 IMMEDIATE ACCESS
TO A LARGE COMPUTING POWER
The cloud with TIMi, it also means a direct and immediate access to a large computing power. Simply start a VM in your preferred cloud provider and, a few moments later, TIMi is up and running.
We also offer "network licenses" for fully automatic and instantaneous deployment of TIMi anywhere.
DISTRIBUTED
COMPUTING
TIMi is tightly integrated with the "Jenkins" Scheduling engine (although you are free to use any other scheduler). Jenkins is able to leverage a cloud infrastructure composed of hundreds of machines. Jenkins provides :
An intelligent load balancing between all the nodes/machines in your infrastructure.
A very high security: you can define precise roles and manage precisely which users have access to which computing resources.
ALMOST INFINITE
HORIZONTAL SCALABILITY
TIMi offers virtually infinite horizontal scalability: i.e. You add more machines and your computation-time goes down, really.
Add a few hundred nodes in the cloud and get, with TIMi, a computing power larger than the NASA's!
Many of our competitors are using the same sales-pitch: "You just add more machines and it will compute faster". This argument is only valid for solutions, such as TIMi, that offer a very small incompressible time (which is not the case for more than 90% of the "distributed" solutions currently available, such as: Spark, Redshift, Vertica, etc.).
Indeed, TIMi uses an original approach to distribute the heavy computational load on several machines. This original approach guarantees a very small incompressible time. Now, according to the Amdahl's mathematical law, a small incompressible time means that you get a practically infinite horizontal scalability.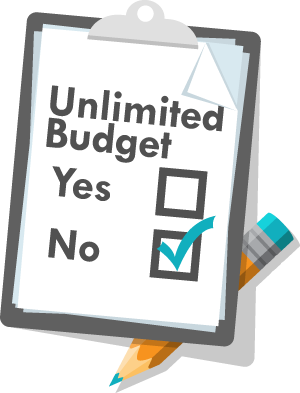 COST-EFFECTIVE
INFRASTRUCTURE
With TIMi, you get the maximum out of your cloud infrastructure. Thanks to the exceptional computing power of TIMi/Anatella, a single machine/VM in the cloud can easily support all your data needs.
A common perception is that the cloud offers an unlimited computing power by giving you the ability to always add more machines to your infrastructure. This perception is justified to some extent, until you reach the limits of your wallet. Indeed, even if the cloud is potentially unlimited, your wallet is not. So, you have to make the best use of the limited infrastructure that is accessible to you. …And the solution that delivers the most computing power, for a given infrastructure, is TIMi.
With TIMi, it is common to reduce your cloud invoices by a factor from 10 to 100 compared to other competing cloud solutions (AWS, GCP, Azure).
SCALABLE
INFRASTRUCTURE
TIMi supports a scalable infrastructure: You can easily start with a small cloud infrastructure and then add more machines for more computing power.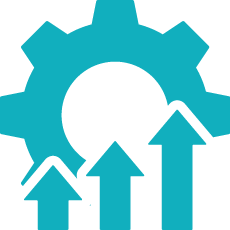 EASY
CROSS-PLATFORM
IMPLEMENTATION
When using TIMi, you design your new data transformations using a user-friendly, intuitive, mouse-based, graphical user interface on MS-Windows. Once the design of your data transformation is complete, you put your transformations into production (using Jenkins or any other Scheduler) on a MS-Windows Server or a Linux Server for recurring execution every day/week/month/hour.
For example, this means that, in a difficult situation where your TIMi production server is a Linux server that is only accessible with a simple text-based SSH connection at very low speed, you can still easily put all your data transformations into production.
Here is an example of the deployment of TIMi under Linux.
OPTIMAL
SECURITY
To design a new data transformation on a TIMi server in the cloud, you only need to open a single secure TCP/IP port (secure port 3389 for the RDP protocol). This guarantees a total security at all times against any attempts to hack your infrastructure. In comparison, many competing solutions open dozens of insecure ports and every open port is a big open door to hack your system.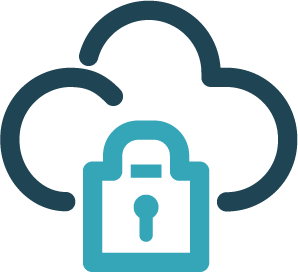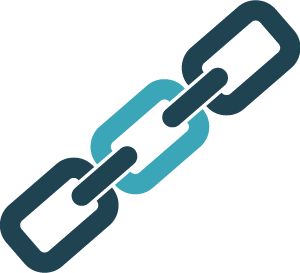 ROBUST
CONNECTION
To design new data transformations, TIMi offers a robust connection to your cloud server, using the RDP protocol. This protocol has several important technical advantages:
If your internet connection goes down, you don't lose any work. You simply reconnect to the TIMi server and you return to the exact point where the connection was interrupted.
The RDP protocol is bandwidth efficient. In practice, this means that you are working in a comfortable environment. For example, from Brussels, one can access TIMi servers in South Africa (located more than 12000 km away) with a comfort that is almost identical to a "local" TIMi server.
The RDP protocol is very well-known and mastered by all IT departments.
GUARANTEED
SOVEREIGNTY
Do you handle confidential data of European citizens? You are therefore subject to the European jurisprudence to guarantee the confidentiality of the data from European citizens. With TIMi, no worries! You can deploy TIMi in one of the many European cloud providers (OVH, Hetzner,…). This guarantees a total compliance with the GDPR.
By using a secure European cloud, you can rest assured to always very efficiently protect your most sensitive data (commercial data, strategic data…). TIMi, it's the security, the serenity and the peace of mind to never get any data leakage to your competitors (Indeed, on non-European cloud providers that situation is possible due to: cloud act, patriot act, anti-bribery laws).
Do you work with sensitive governmental data? Using a European cloud or a private cloud, TIMi guarantees you the full

sovereignty

over all your data.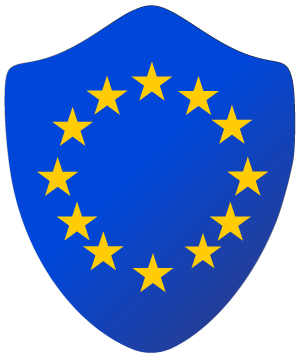 TIMi ensures a
full compatibility

with: AWS, Azure, Google, OVH, Hetzner, etc.
THE BEST MACHINE
FOR THE CLOUD?
We also invite you to read this excellent article about how to select a good server in the cloud. In August 2021, the best cloud server for doing data science was only available from Hetzner (a German cloud provider) at a fixed price of 111€/month.
Bouygues Telecom
Telecom operator in France
"The optimal solution to extract advanced Social Network Algorithms metrics out of gigantic social data graphs."
VOO
Telecom operator in Belgium
"We reduced by 10% the churn on the customer-segment with the highest churn rate."
Digicel
Mobile network provider
"TIMi framework includes a very flexible ETL tool that swiftly handles terabyte-size datasets on an ordinary desktop computer."