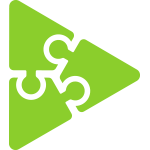 ANATELLA

DATA IN MOTION
FAST
Anatella handles tables with billions of rows and thousands of columns even on small infrastructures.
EASY
Develop complex data transformations faster using an intuitive interface that requires no code.
AUTOMATED
Automate any digital process. In a few clicks, put your graphs into production to execute them automatically at recurring time intervals.
OPEN
With more than 400 boxes available, anything is possible. If necessary, use the collaborative framework to easily create new boxes (in R,Python,JS).
Straightforward industrialization
Deploy & Execute your data transformations on your production server/cluster in a few mouse-clicks. Your Anatella graphs runs on both Windows and Linux servers (using Wine).

Read more
Real-Time Streaming
(IoT and Http)
Anatella works both in classical "batch mode", but also in real-time streaming mode. Anatella makes direct connection to common IoT brokers straightforward and easy, while sustaining practically unlimited simultaneous connections.

Read more
No In-Memory
& No Cloud required.
The dataset sizes that you can manipulate with Anatella are only limited by the size of your drive and not by your RAM. For 99% of the companies, Anatella's engine is so efficient (both in terms of computation speed and in terms of data compression for storage) that one ordinary laptop is more than enough to handle all the tasks at hand (and thus no cloud is required!).

2 Examples of fast ETL on a laptop
Examples of data compression
Easy deployment
It takes less than a minute to install or update the TIMi Suite. Thanks to the portable version of Anatella (on a USB stick), you can safely run Anatella anywhere.

Low licensing cost
With Anatella, you can process all your data as often as you need it (i.e. no "data tax" and the "cloud costs" are reduced to the minimum).

Bouygues Telecom
Telecom operator in France
"The optimal solution to extract advanced Social Network Algorithms metrics out of gigantic social data graphs."
VOO
Telecom operator in Belgium
"We reduced by 10% the churn on the customer-segment with the highest churn rate."
Digicel
Mobile network provider
"TIMi framework includes a very flexible ETL tool that swiftly handles terabyte-size datasets on an ordinary desktop computer."