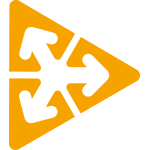 STARDUST
REAL-TIME 3D VR
SEGMENTATION
UNIQUE
The only visual tool that guarantees
directly applicable segmentations
to your business and profession.
RELEVANT
Stardust detects "outliers" and
inconsistent data and identifies inconsistencies
and segments consisting of similar items.
CREATIVE
Enlightens reflection on the different
elements to be taken into account in
a segmentation approach.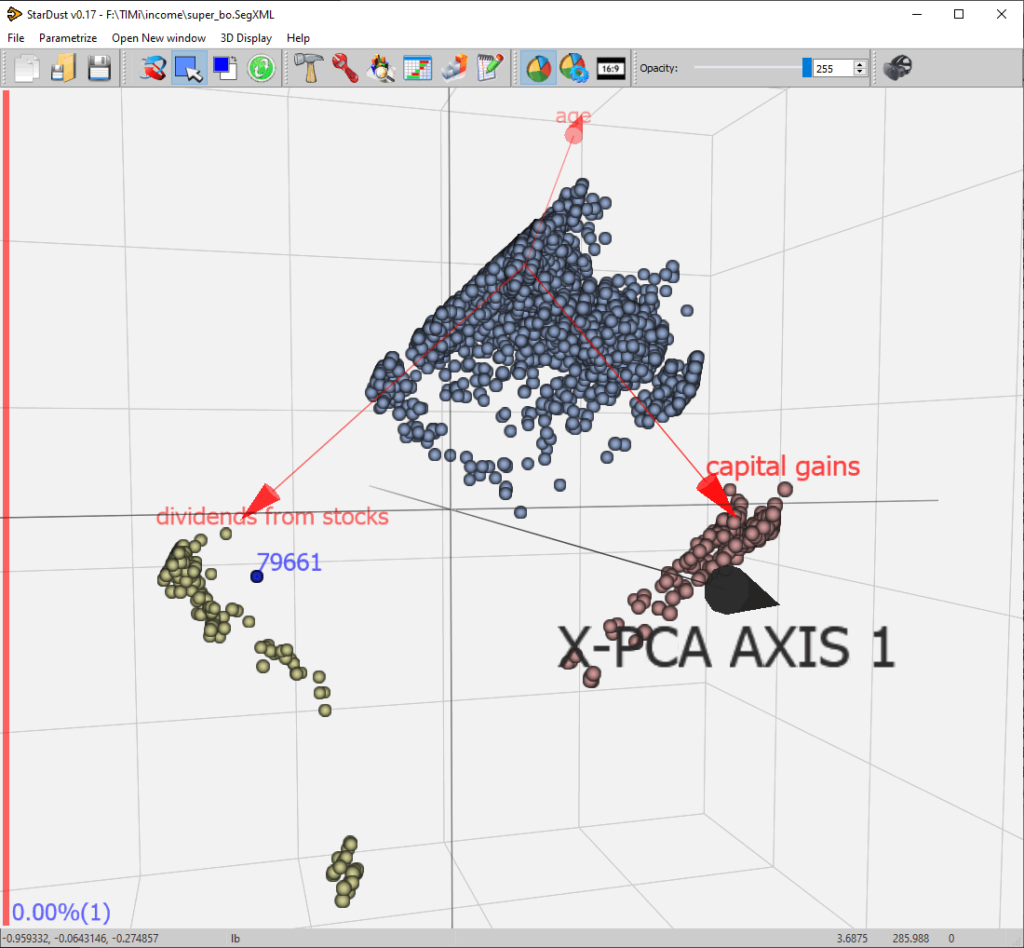 STARDUST
, IT'S
A NEW WAY OF LOOKING
:
Discover the multivariate patterns hidden in your data
Detect outliers (multivariate) and invalid values
Validate the different segments from a commercial point of view with intuitive & easy to understand histograms
Refine the understanding of the targets identified by Modeler (Auto-ML from TIMi)
Real-time 3D
Enjoy a fluid display of millions of customers in 3D &VR instantly. The 3D display is calculated using high-performance OpenGL libraries (GPU-accelerated) that allow you to see your entire population, without sampling.
Scalable
Stardust's analytical engine supports a volume of several million rows and several hundred columns for both 3D display and the creation of high quality segments.
Automatic
The segmentation models created with one click using Stardust can be used to automatically determine the segment for each element in a new data set.
Integration with Modeler
In one click, build a predictive model on the segment(s) calculated by Stardust.
Multi-touch
Explore your population at your fingertips! Perform rotations, translations, pinch-zooms… The tactile effect is reinforced by an inertia effect.
VR Compatible
Jump into your VR headset and dive into the heart of your data! Touch "for real" the data points and observe in real time the data "hidden" behind each point/voxel.

VERSATILITY
IN ONE CLICK
Stardust carries out all types of segmentation (customers, products, machines, documents…) thanks to a highly configurable engine:
integration of numerous algorithms such as Principal Component Analysis (PCA), Quantile Recoding, MST (Minimum-Spanning-Tree), many variants of Ward's algorithm and the "K-Means" algorithm
wide variety for the definition of distances: Pearson-Distance, Cosine-Distance, Euclidean-Distance
All these algorithms and options are just a few mouse clicks away!
STARDUST
IS CONCRETE
Beyond a classic segmentation (age/sex/location), Stardust allows you to discover intelligent segmentation according to dozens of criteria on a population of several million individuals.
Your teams use this business segmentation directly to better communicate with your customers through messages personalised for each segment.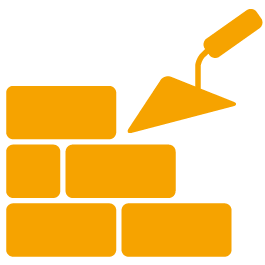 Bouygues Telecom
Telecom operator in France
"The optimal solution to extract advanced Social Network Algorithms metrics out of gigantic social data graphs."
VOO
Telecom operator in Belgium
"We reduced by 10% the churn on the customer-segment with the highest churn rate."
Digicel
Mobile network provider
"TIMi framework includes a very flexible ETL tool that swiftly handles terabyte-size datasets on an ordinary desktop computer."