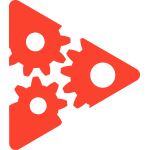 MODELER
AUTOMATED MODELING
EASILY PREDICT
ANY TARGET
Modeler simplify the process of model creation and offers a unique way to generate new models. The models generated with Modeler have a similar or higher accuracy than complex models built with other technologies and prove to be more stable over time. Thanks to a powerfull integration with Anatella, you can generate hundreds of new predictive models per day and dramatically reduce the time to put them in production. Modeler also generates all the reports required to understand & validate your model 100% automatically.

Scalable
Modeler is able to create predictive models on very large datasets. Timi uses an exclusive data compression engine that allows to store a 1GB dataset in less than 100 MB RAM. Modeler also easily handles datasets with more than 30000 variables.
Stable
The algorithms used inside Modeler are mostly insensitive to dirty data (outliers) or missing data. You can use Timi directly on the database containing your operational data to quickly obtain actionable models.
Low risk of overfitting
99% of the time, Modeler automatically delivers a perfect model without any over-fitting. If you still observe over-fitting, you can adjust the meta-parameters to remove any over-fitting during the modeling process.
Easy scoring
Timi offers dozens of options to easily use your models. You can just drag & drop your model file inside an Anatella windows or directly export your models to a simple SQL code in one mouse-click for in-database scoring.
Fully documented
All algorithms and all parameters are fully documented and available for you to play with them.
White box
The modeling engine uses an enhanced "wrapper approach" to deliver precise insights over the variable selected for the model.
Bouygues Telecom
Telecom operator in France
"The optimal solution to extract advanced Social Network Algorithms metrics out of gigantic social data graphs."
VOO
Telecom operator in Belgium
"We reduced by 10% the churn on the customer-segment with the highest churn rate."
Digicel
Mobile network provider
"TIMi framework includes a very flexible ETL tool that swiftly handles terabyte-size datasets on an ordinary desktop computer."