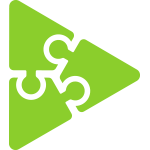 ANATELLA
DATA IN MOTION
Change the way you think about your data.
DATA MANAGEMENT MADE EASY
A platform built for Citizen Data Scientists
Forget complex, costly, lengthy and code intensive data management procedure.
Thanks to Anatella, the business-oriented users can easily collaborate
with the most technical users to produce outstanding value.
PERFORMANCE
Never wait anymore for a data transformation. Anatella handles tables with billions of rows and thousands of columns even on small infrastructures.
EFFICIENCY
Develop complex data transformations faster using an intuitive interface that requires no code and save your data transformations for easy re-use.
VERSATILITY
Easily extract, clean, aggregate and join all kinds of datasets and inject them into a RDBMS, a BI tool, a modeling tool or into R/Python.
MODULARITY
Create or import customised tranformations in R, Python and Javascript using the built-in plugin system and the collaborative framework.
ANATELLA FUNCTIONALITIES
Straightforward&Fast Industrialization of R&D findings
Once a data transformation is ready for industrialization, you can deploy it on your (pre-)production server/cluster in a few mouse-clicks.
Anatella scripts can be executed in command line, via REST API or via any scheduler such as Jenkins. It runs on both Windows and Linux servers.

Read more
IoT integration and Real-Time streaming
Anatella data transformations can work both in classical "batch mode", but also in real-time streaming mode (although not all data transformation operators are available when working in streaming mode). This means that direct bi-directional connections to common IoT brokers such as Kafka, RabbitMQ, Mosqitto is straightforward and easy. Thanks to the load-balancing included in such brokers, Anatella can sustain a practically unlimited amount of simultaneous connections (just add more nodes if you need more speed).


Read more
No Cloud, No In-Memory
The selection of technologies used in Anatella is based on efficiency rather than popularity. This means that Anatella is not an "in-memory" solution. The dataset sizes that you can manipulate with Anatella are only limited by the size of your (local or HDFS) drive and not by your RAM. This limit is furthermore reduced thanks the usage of a highly-compressed proprietary file format available in Anatella (.gel_anatella and .cgel_anatella files) that allows to store Terabytes of data in a few dozen gigabytes.
Anatella doesn't rely on a large cloud infrastructure to provide the necessary computing power to process these vast amount of data. Of course, you can still use Cloud/Distributed computation or storage with Anatella. Most of the time, Anatella's engine is so efficient (both in terms of computation and storage) that one ordinary laptop is more than enough to handle all the tasks at hand.
2 Examples of fast ETL on a laptop
Non intrusive & Easy deployment
You can install and run your data-transformation scripts on any Windows-based PC (or inside "Vine" on Linux).
Anatella has a small, automated & easy wizard-based installation system that installs Anatella in less than a minute. You can run your Anatella data-transformation Scripts on any PC, even with restricted system privileges.
There even exists a portable version of Anatella that requires no installation (i.e. it's a simple ZIP file to unzip). The portable version guarantees that no bloatware will ever be installed on your machine when "installing" Anatella since there is no real installation: i.e. All you do is unzipping a ZIP file. The portable version is also very handy if you are working as an external consultant at your client site and want to quickly process some data. With the portable version of Anatella on a USB stick, you can run your Anatella data-transformation graphs on any PC, even with very restricted system privileges. There is no excuse to not use Anatella everywhere!

Low licensing cost
There are no licensing fee based on the volume of processed data (i.e. There is no "data tax"). Furthermore, the Community Edition of Anatella is totally free and covers more than 95% of the usual business cases.
You only pay for additional functionalities, maintenance and support. Not for volume. This type of licensing model is important for growing businesses, with an increasing amount of data. If your business grows, with Anatella, you can still process your data as often as you need.
Bouygues Telecom
Telecom operator in France
"The optimal solution to extract advanced Social Network Algorithms metrics out of gigantic social data graphs."
VOO
Telecom operator in Belgium
"We reduced by 10% the churn on the customer-segment with the highest churn rate."
Digicel
Mobile network provider
"TIMi framework includes a very flexible ETL tool that swiftly handles terabyte-size datasets on an ordinary desktop computer."