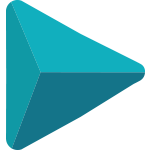 TIMI: AN ETHICAL SOLUTION
The only "lock-in" situation that we pursue is the one of Excellence.
Our tools are 100% free
to all humanitarian companies or projects
We want to offer to everybody the possibility to look at their data as easily and efficiently as possible because we trust that we can build and live in a better world if we start using more the data that surrounds us. This is why our tools and solutions are 100% for free for:
Charity Companies, NGO's, humanitarian companies
Any consulting company engaged in charity or humanitarian work
Video Game Makers (because we love video games!)
Universities for any teaching activities (e.g. learn how to use Machine Learning to MBA Students).
University students to learn BI, Analytics, Advanced Analytics
"Startup Companies", to bootstrap their activities
Ask us! If you think that you are engaging in some positive activities for the planet, There are great chance that you'll get TIMi for free (or for a small, negligible price): …Just contact us!
No "lock-in" situation
just excellence
No "purchase lock-in"
No "purchase lock-in" with heavy, up-front investment cost (such as heavy licensing costs or heavy infrastructure costs). You can decide at any moment to stop using TIMi, without losing one penny. This is because, with TIMi, there are no up-front costs: You only pay for support as long as you use the tools. This also means that there are no "lost investment" should you decide to go with another solution in the future.

A completely opened platform
Everything is transparent: From the way the data is transformed (See below for more details- No "obfuscation" possible), to the way the data is stored (See below for more details- We don't "take hostage" your data).

No "data hostage"
We will not attempt to "take hostage" your data. By "taking hostage", we mean that we won't force you in a lock-in situation where you are forced to continue to use our tool, should you ever want to switch to another technology.
No Code obfuscation
Because of our positioning as a software company, we have no "conflicts of interests" and we always adopt the most ethical behavior.
Since it's nearly impossible to "obfuscate" anything when using TIMi, the consultants that are using TIMi have your best interest at heart when it comes to data and process ownership: i.e. They'll quickly provide you with a best-in-class Advanced-Analytic-System that include predictive models that generate a tremendous value for your company.

Read more
We Empower you
While some solution often come with hidden consulting cost, our aim is to demonstrate that our solution, TIMi, is enabling you to create exceptional analytical solution that generates a tremendous amount of value… Our pool of expert is always there to help you and provide outstanding support, training, and on-going guidance, but we never engage in multi-year implementation projects. Because we position ourselves as a software company, we empower our client to take control of their analytics rather than selling them expensive consultancy services for years.
Read more

A reliable advisor
We strive to be reliable technical advisors: We won't tell you to use our solution when there exists a better solution available somewhere else. For example, if you need a "keyword search engine", we could advise you to use Anatella but we won't do it because this would be an inferior solution compared to the "Elastic Search" engine. We always focus on the "long run": i.e. On the "long run", it's better to have a trustworthy relationship with happy customers than to make a "quick sell" that everybody will be sorry about afterwards.

To Summarize
TIMi is currently one of the very few tools that makes an effort to mitigate all hidden costs. The "total ownership price" of an analytic system based on TIMi is usually one tenth of any other solution (including "free, open source" solutions).
Selecting the right technology to implement your analytic projects in your company is a difficult decision. This is why many companies simply chose to use "free" tools, because "What can go wrong if it's free anyway?". With such a decision, companies hope to save on the price of the software licenses (since the tools are free!) but they forget that the "total ownership price" of an analytical solution is composed of much more than the simple licensing costs.
Nowadays, the largest share of the costs is coming from:
Unethical behaviors, especially from external consultants (that are charging you many months of work to create and thereafter maintain your analytic stack)
Training costs of your staff. It usually takes months before a new employee can work efficiently on your analytic system because he/she needs to become familiar with thousands of lines of complex (Python,R,Scala) code.
Infrastructure costs (Especially if you decide to go "in the cloud"). This seems cheap at first, but it becomes very, very expensive very rapidly.
TIMi is currently one of the very few tools that makes an effort to mitigate all these costs. The "total ownership price" of an analytic system based on TIMi is usually one tenth of any other solution (including "free, open source" solutions).
…but the main reason why you should use TIMi to create your analytic system, it's because TIMi is one of the only sane & ethical solution currently available.