When you click the

button, you alternate between the two different ways of computing the colours of all the points inside the 3D display. These two different ways are:
1.The colours of the points are setup through the advanced 3D display "Group" manager. You can access this manager when clicking the

button and after selecting the "(Meta-)Groups" tab: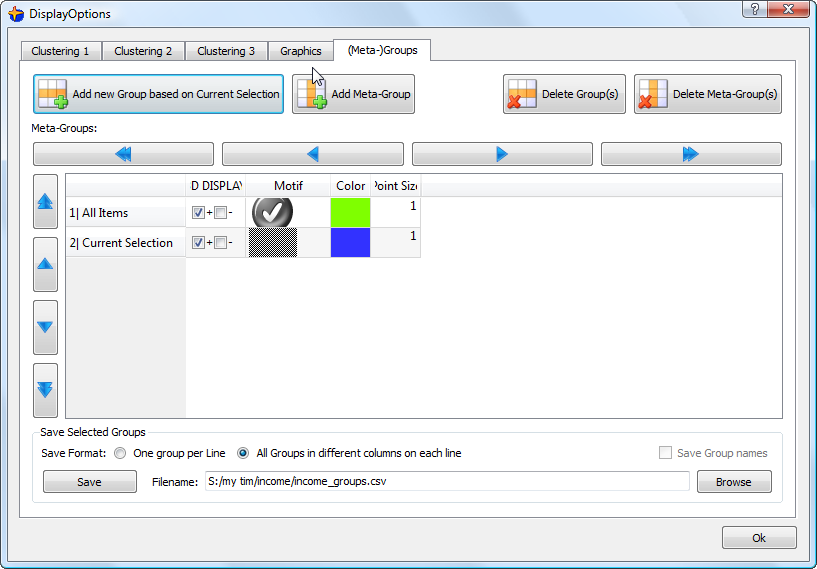 2.The colours of the points represent the different segments inside the population.
Typically, the

button alternate between two "color-set": for example: