Let's start to analyse our dataset "census-income" with StarDust!

To use StarDust, you must have a generated a ".DescXML" file about your dataset. This section demonstrates how to do that.
After the installation process of TIMi is completed, you should have on your desktop the following icon:

Double-click the above TIMi icon and the "main window of TIMi" appears: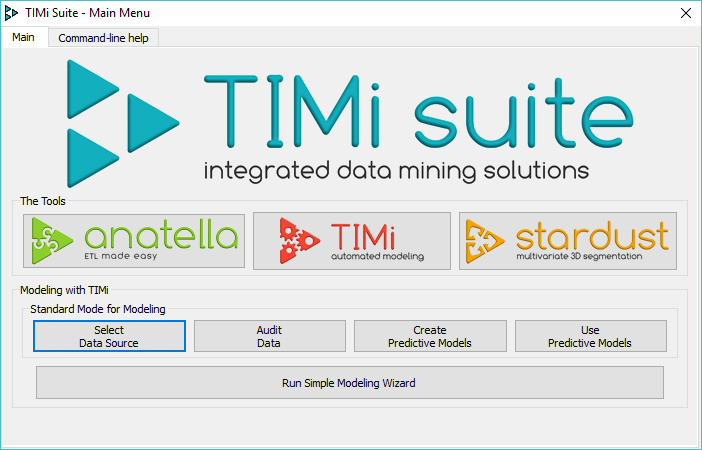 This user's guide is for TIMi v10.22 or above. It's strongly suggested that you update you copy of TIMi to the latest version before reading this document. All the graphics in this document are extracted from TIMi v10.22.

You can check your version of TIMi in the following way: inside the "main window of TIMi" click on the

tab and on the "Get TIMi Engine Version Number" button as illustrated: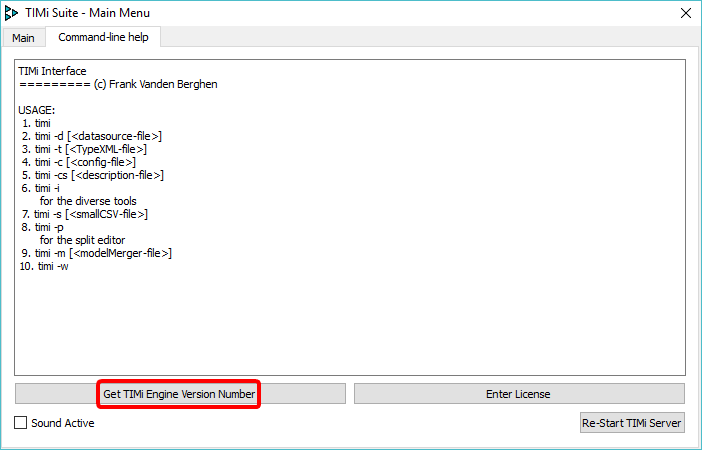 The version number is inside the new window: see illustration: