Click on the

button of the TIMi main window.

To have more detailed informations on how to operate the "DataSource Editor", please refer to the section 5 ("The Datasource Editor") of the "TIMi Modeler Quick User's Guide".

At the end, you should have something like this: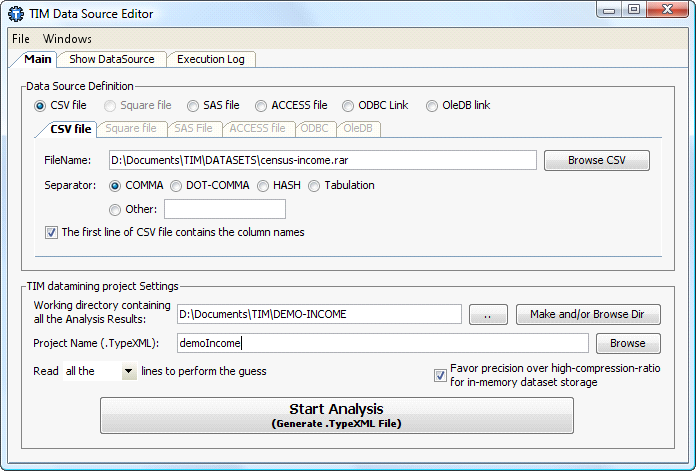 Click the

button and wait a little. You should pretty soon see:

Click the

button and the TIMi ".TypeXML file Editor" appears.