Let's see what happens when a new customer arrives… to know in which segment this customer belongs, we have to compute the distance between this new customer and the center of each segment. In this example, the closest segment is the green one: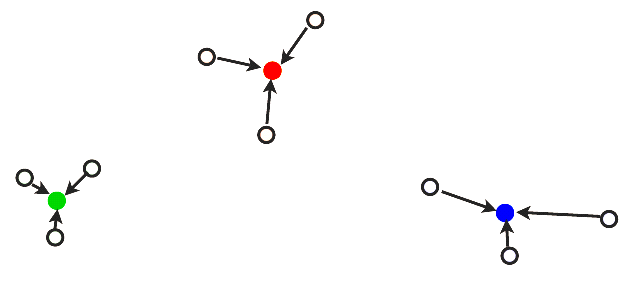 So, this new customer belongs to the green segment.
As you can see, the K-Means algorithm uses « distances » extensively. So we need to define good « distances ».