Before using the Odoo Actions inside Anatella, you need to get:

•Your username
•Your password
•Your Database name

…from the Odoo website. Here are the steps to get these 3 parameters:

1.Open the url: https://odoo.com/ and click on "sign in":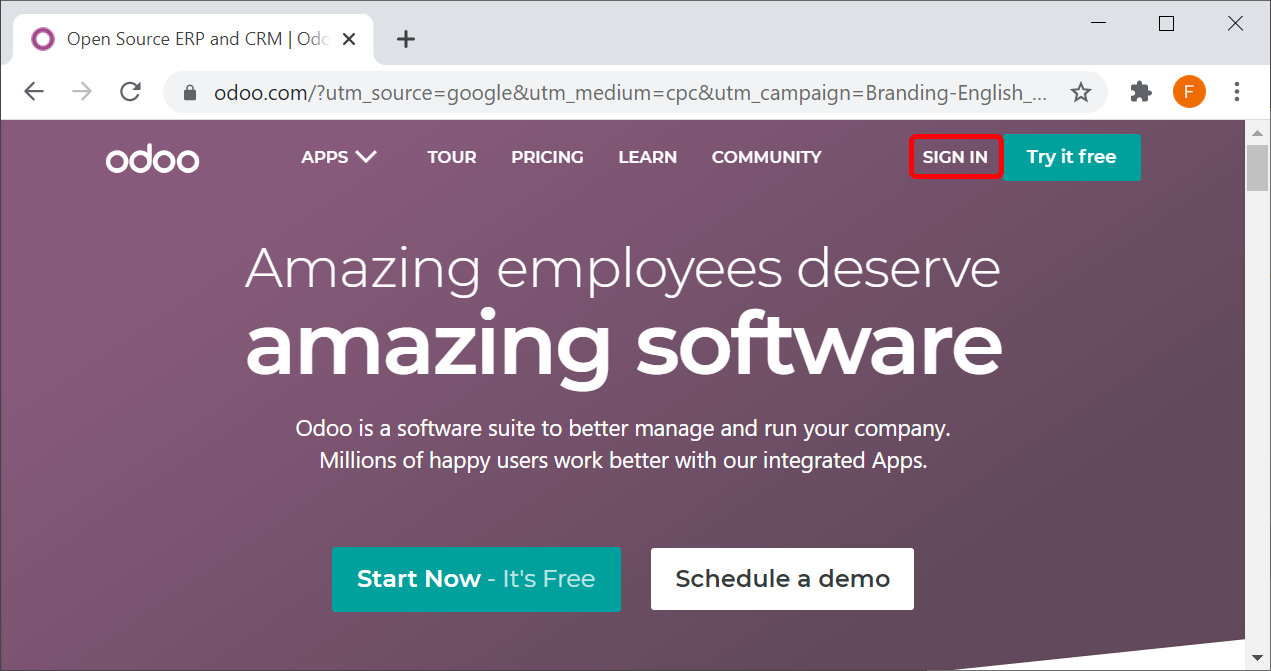 2.Sign-in using your Odoo credentials: These are the parameters P5 (Odoo UserName)

and P6 (Odoo Password)

: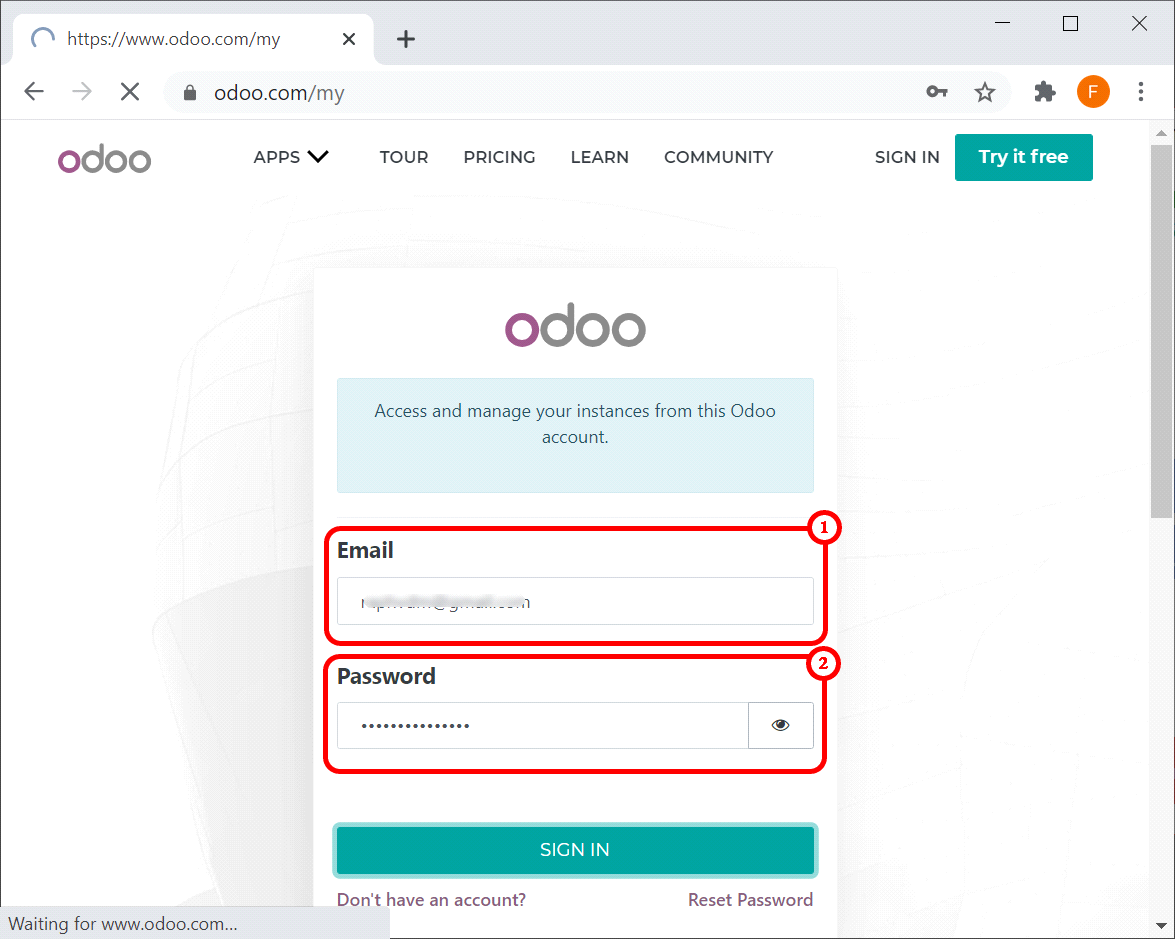 3.Click on the "

" icon

and select "My databases" inside the drop-down menu

: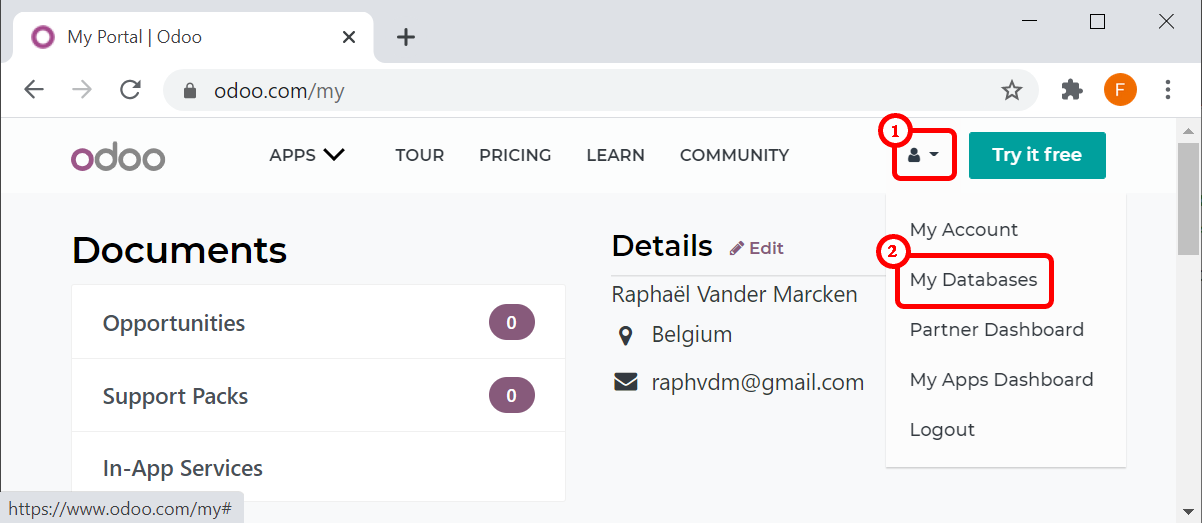 4.The last parameter P7 (i.e. your Odoo database name) is now visible.

In the example below, it's "timi1":