Icon:

Function: downAndUpload
Property window: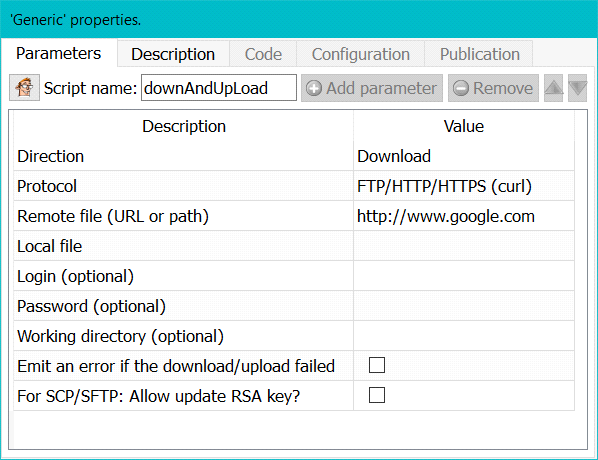 Short description:
Download and upload files.
Long Description:
The

Down and Up load action uses a cURL command to download/upload one file from/to remote servers, via HTTP, FTP, HTTPS, SSH, SCP, and SFTP protocols (and more). You'll find more information in the next section (5.23.2).