Let's use the

GDriveDownload Action to make a copy on your local hard drive of the content of your Google Drive.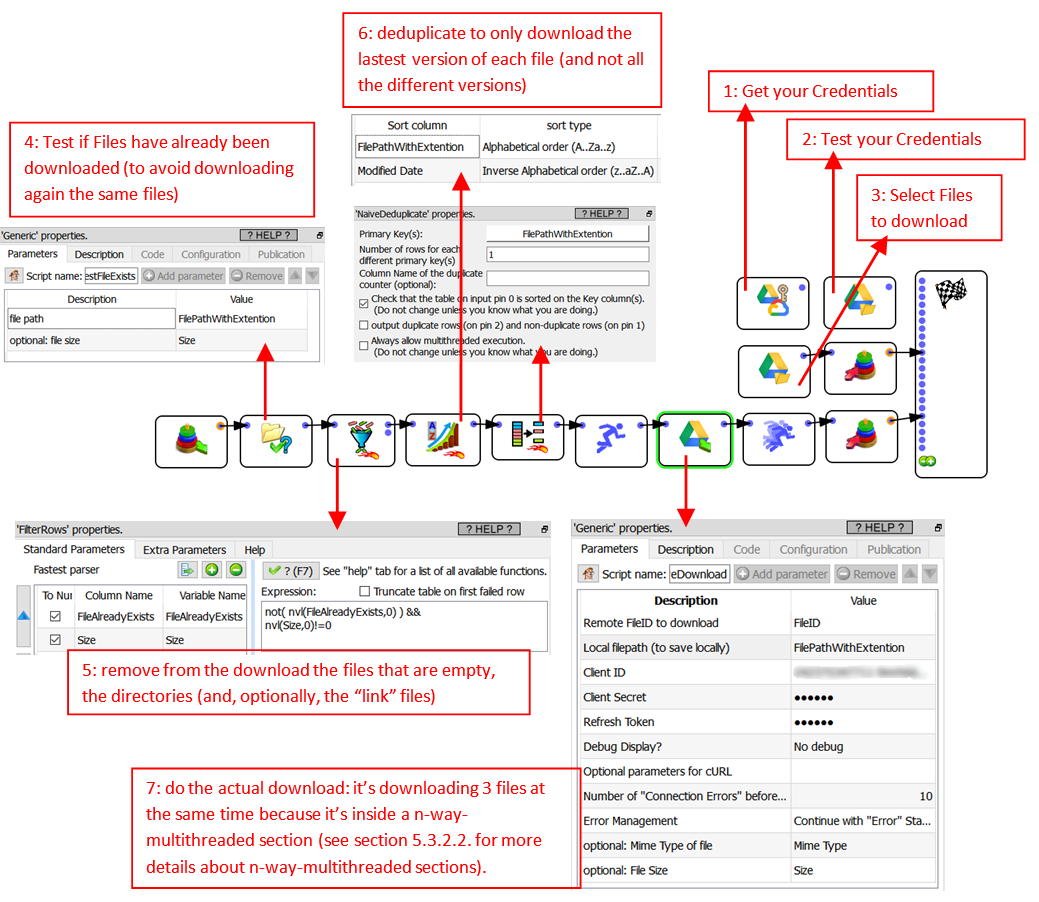 In opposition to the official Google Drive Syncrhonisation tool, the download speed of the

GDriveDownload Action is not limited to a very small speed (typically around 100KB/sec).
The

GDriveDownload Action is using all the bandwidth of your internet connection (typically around 10MB/sec) so that your files are synchronized much faster.