Icon:

Function: S3ListBucket
Property window: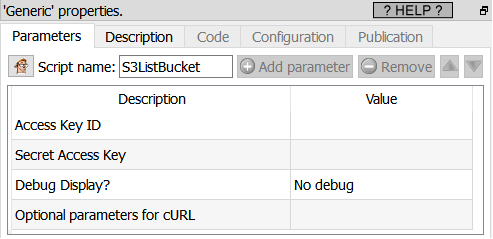 Short description:
List all available S3 buckets.

Long Description:
This Action also works when accessing the web through a PROXY server: Please consult the section 5.1.9.2. for more details on this subject.
To be able to use this Action, you need to get from Amazon these 2 parameters:

•your "Access Key ID"
•your "Secret Access Key"

Please refer to the previous section (Section 5.23.6.) for the exact procedure on how to get these 2 parameters.