Icon:

Function: splunkUpload
Property window: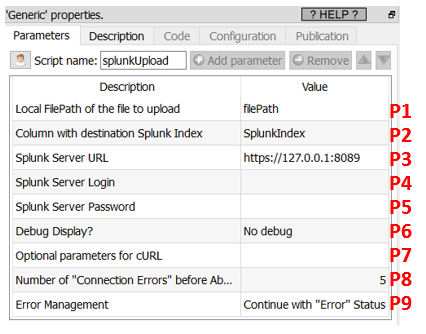 Short description:
Download logs from a Splunk server.
Long Description:
This Action also works when accessing the web through a PROXY server: Please consult the section 5.1.9.2. for more details on how to setup the parameter P7 for web-access through a PROXY server.

For this action to work you need to enable the "Splunk Management Port" inside the Splunk server settings. This is usually port 8089.