Icon:

Function: MailboxDownload
Property window: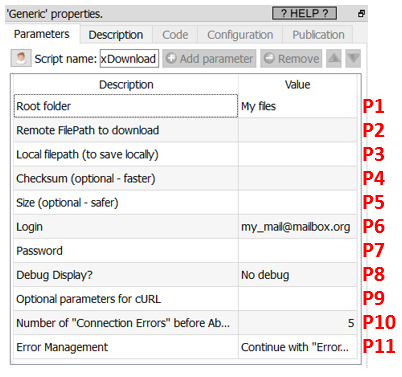 Short description:

Download Files from a Mailbox.org drive.
Long Description:
This Action also works when accessing the web through a PROXY server: Please consult the section 5.1.9.2. for more details on how to setup the parameter P9 for web-access through a PROXY server.

The parameters P4 (checksum) and P5 (size) can be optionnaly given. You can get these 2 parameters from the MailboxListFiles Action (see previous section 5.23.70 for more details about this Action). If the parameter P4 is given, then the download will be significatively faster.