Icon:

Function: ElasticSearchDelete
Property window: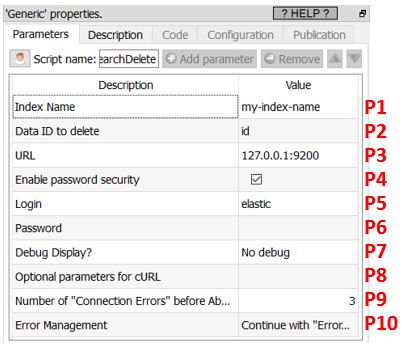 Short description:
Delete JSON documents from an Elastic Search Server.
Long Description:
This Action also works when accessing the web through a PROXY server: Please consult the section 5.1.9.2. for more details on how to setup the parameter P8 for web-access through a PROXY server.

You can obtain the "ID" of the JSON document to delete (i.e. the parameter P2) using the ElasticSearchDownload Action (see section 5.23.66 for more details on this Action).