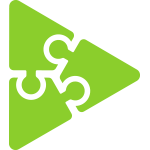 ANATELLA

DATA IN MOTION
FAST
Anatella handles tables with billions of rows and thousands of columns even on small infrastructures.
EASY
Develop complex data transformations faster using an intuitive interface that requires no code.
AGILE
Easily extract, clean, aggregate and join all kinds of datasets and inject them into any tool.
MODULAR
Create or import customised tranformations in R, Python and Javascript using the built-in plugin system.
Straightforward industrialization
Deploy you data transformations on your production server/cluster in a few mouse-clicks. It runs on both Windows and Linux servers.

Read more
IoT in real-time
Anatella makes direct connection to common IoT brokers straightforward and easy, while sustaining practically unlimited simultaneous connections.

Read more
No Cloud, No In-Memory
The dataset sizes that you can manipulate with Anatella are only limited by the size of your drive and not by your RAM.

2 Examples of fast ETL on a laptop
Easy deployment
Anatella has a small wizard-based installation system that installs Anatella in less than a minute. There is also a portable version of Anatella that requires no installation.

Low licensing cost
There are no licensing fee based on the volume of processed data. Furthermore, the Community Edition of Anatella is 100% free and already covers many of the usual business cases.

Bouygues Telecom
Telecom operator in France
"The optimal solution to extract advanced Social Network Algorithms metrics out of gigantic social data graphs."
VOO
Telecom operator in Belgium
"We reduced by 10% the churn on the customer-segment with the highest churn rate."
Digicel
Mobile network provider
"TIMi framework includes a very flexible ETL tool that swiftly handles terabyte-size datasets on an ordinary desktop computer."