The procedure to create a Type 1 ODBC connection to IBM DB2 is the following:
1.Open the "Microsoft ODBC Administrator" (see the section 5.1.6.1. to have more details on how to open the "Microsoft ODBC Administrator")
2.Click the "Add…" Button to create a new ODBC DSN: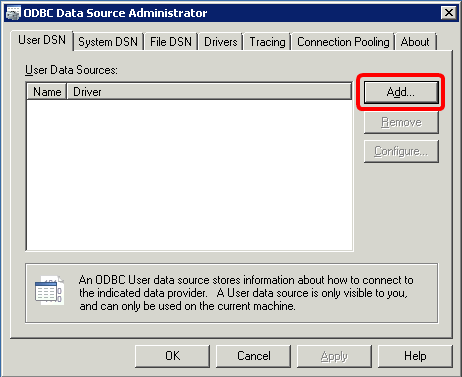 3.Choose the DB2 ODBC-driver and press the Finish-button: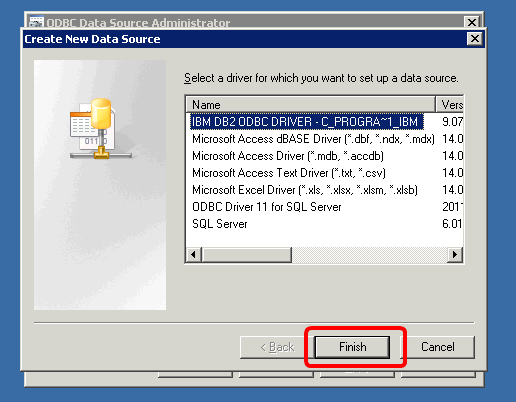 4.Give now the "ODBC DSN Link name" that you'll use inside Anatella to select the connection to your DB2 database. Here I have just given it the name DB2DB.

5.Click the "Add" Button: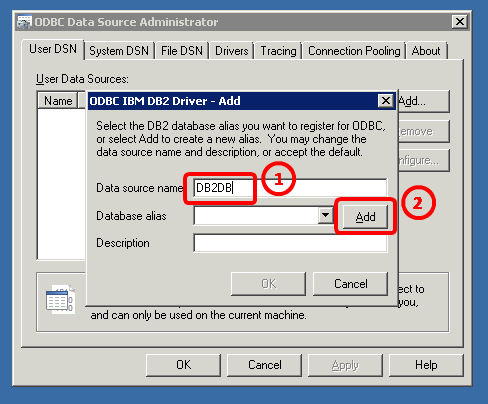 6.Go to the Advanced Settings-tab and press the "Add" button here

several times: i.e. you need to "add" the following settings:

oDatabase: Should point to the database that you want to connect to.
oHostname: Should point to the server where your DB2-server is installed.
oPort: The portnumber where the DB2-server on the Hostname is responding.
oProtocol: The protocol used to connect to the DB2-server (most of the time, select TCP/IP) .

The final settings should be something like this: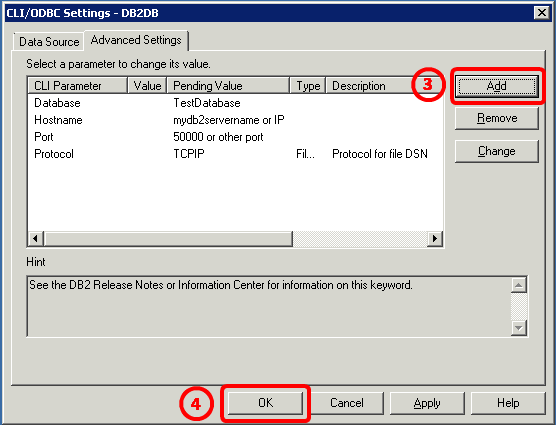 7.Click the "OK" button here

and you are done!