Icon:


Function: DateTimeFormatter

Property window:
Short description:
Reformat dates.
Long Description:
This Action is deprecated: i.e. You should rather use the

Calculator action (see section 5.5.6. about the Calculator action) to reformat the dates. More precisely, you'll use, inside the Calculator action, the functions "datePrint()": Here is an example: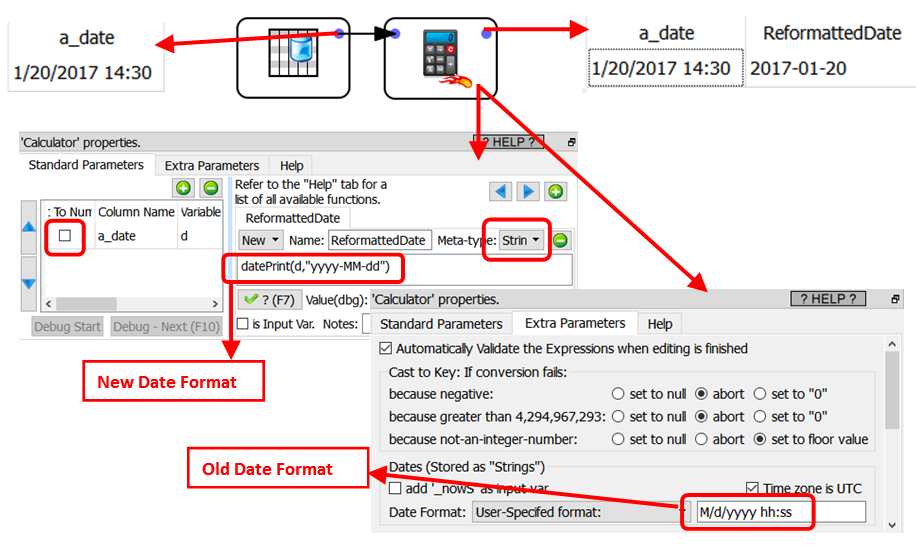 This action is Self-Explanatory. Please refer to section 5.1.3 to know how to specify the "date formats".